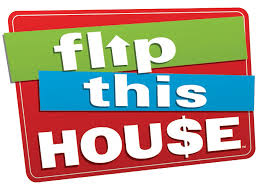 Whether you are an experienced flipper or just thinking about getting into the game, you need some solid guidelines to follow in order to be successful. Here are some basics that will keep you ahead of the pack when looking to flip houses.
Find a reliable local agent and make them your best friend. If you are going to be flipping houses for a living or just on the side, you need a partner in your corner. Not only will a good agent keep you updated on possible flips, but he/she can get you in their network of inspectors, mortgage brokers, title companies, etc.
Once you have your network in place, it's time to start looking for flips. Look for homes that can be fixed up in good neighborhoods. These are tougher to get but they'll be worth it in the long run. Spending time and money on flips in a bad neighbor might be more tempting, but they'll be harder to get your money back.
Don't mess with structural defects. Cracked foundations and other structural problems are a sign to stay far, far way. The money it takes to repair and rebuild homes make the flip either impossible or marginally profitable at best. This is where your network with a good inspector will come in handy.
Look for homes in a good location. Resort areas are nice but if those places aren't feasible then look for homes in your area that are near good schools, parks, shopping malls, access to major routes, etc.
Study, study, study. Don't go with your gut or feelings when it comes to flipping homes. You need to have a solid financial situation and a good grasp on the numbers of the deal. Do you have enough cash on hand in case the house doesn't sell right away? Do you know how to budget for taxes?
There is a whole lot more to learn when it comes to flipping houses some of which only comes with time and experience. If you are thinking about flipping house and need an experienced and well-connected local agent, give us a call at the Jeramie Taber Team.
Jeramie & Christa Taber
2630 Memorial Blvd
Murfreesboro, TN 37129
Direct Phone: 615-533-8323
Office Phone: 615-896-5656
Email: jeramietaber@yahoo.com