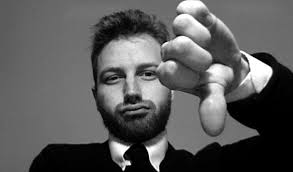 Times change, people change, real estate changes...our world changes. What was good to do 25 years ago is now bad, what was once cool is now unpopular. In order to stay current and relevant in today's real estate world, you've got to be in tune with the current home buyer and what they are looking for. You may be feeling good about your newly listed home, but chances are you could be turning off home buyers with little things you didn't know about.
Let's take a look at a few things that could be wrecking your chances of quickly selling your home.
Gold Trim
Was your house built in the 80s? If so, chances are you still have gold trimming on your bathroom fixtures, door knobs, air vents, cabinet handles, etc. The modern buyer is looking for a more modern style when it comes to these things. Luckily for you these things are really easy to replace and won't drain your bank account. A matte finish or brushed chrome is the look people are after these days. You should be able to find an abundant variety at your local or chain hardware store.
Elaborate Landscaping
Do you have a botanical garden or perhaps a Koi pond in your backyard? Expansive landscaping can be a turn off to a lot of homebuyers. Today's professionals are busy with work, family, activities, etc and don't have time to keep up with a lot of landscaping work. Perhaps they could hire a landscaper but if you are in a middle class neighborhood the expense of a landscaper maybe out of the question. Put some thought into downsizing your landscaping or consult with your agent to see if you can target buyers you love to landscape.
Carpet
If selling to the Brady Bunch carpet would be a demand. We all remember how popular shag and various other carpeting was popular in the 70s and 80s. In fact many of you may still have a grandmother that has carpet in her bathroom. That's right, carpet used to be in ALL the rooms. Today however carpet is seen as undesirable. Today's modern buyer is looking for stone, hardwoods, bamboo, tile, etc. There's nothing wrong with carpet in the bedrooms or perhaps a bonus room, but make sure it's a color that is neutral and not too light as to show any sign of wear and tear.
Swimming Pools
Unless you live in warm areas, swimming pools are not as popular as they were say twenty years ago. People with small children see them as potential danger and others don't like the constant upkeep of them. Extra time and money is required with swimming pools and not everyone has both of those. What are your options? It's not feasible to remove your pool, so you need to market to people that like swimming. Again, consulting with your agent on ideas for this will be the way to go.
These are just a few things you can do to make sure you are in touch with buyers these days. Another great piece of advice is to minimize the "stuff" in your house. Buyers like to be able to envision their belongings in the house, so the more you can get out of the way the better. Foster an environment of creativity and acceptance for the buyer.
If you'd like more ideas on staging your home or help with listing, feel free to reach out to a member of our team. We'd love to help you in any way possible!
Jeramie & Christa Taber
2630 Memorial Blvd
Murfreesboro, TN 37129
Direct Phone: 615-533-8323
Office Phone: 615-896-5656
Email: jeramietaber@yahoo.com