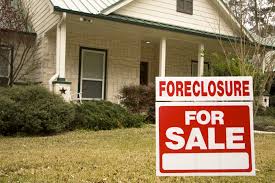 Although the housing industry has recovered and foreclosures have been significantly reduced, there are still people who face the dreaded possibility of a foreclosure. A pending or possible foreclosure is nothing to take lightly. It can devasting consequences on not only your finanicial future but your physcological state of being.
With this in mind, the mortgage giant Freddie Mac has launched an online tool that helps homeowners facing foreclosures find options through various programs.
The tool, called Mortgage Help Navigator, helps you choose between programs like a loan modification or other means such as a short sale or deed in lieu of foreclosure.
In addition to these programs, Freddie Mac has done a number of other things to help homeowners in distress, such as
Reduced the heavy amounts of paperwork that people have to send in, in order to receive help
Offers to help service members and people that have been affected by natural disasters
Already refinanced over 1 million borrowers through the Federal HARP foreclosure avoidance program
Reduced the number of borrowers paying late by 30%
And helped over 830,000 homeowners avoid foreclosure.
If you find yourself in a situation that involves foreclosure, check out the Freddie Mac program here, or feel free to call our office and let one of our professionally certified agents help you find a solution for your problems.
Jeramie & Christa Taber
2630 Memorial Blvd
Murfreesboro, TN 37129
Direct Phone: 615-533-8323
Office Phone: 615-896-5656
Email: jeramietaber@yahoo.com