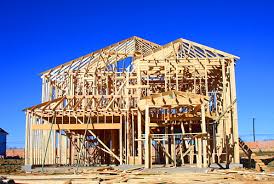 Yes, I did mean to say that….and I didn't accidentally eat a bunch of wild mushrooms. Let me explain.
According to a recent study by the Washington Post, new home construction has a strong correlation to pickup truck sales. If you think about it, it does make sense. Contractors and builders use pickup trucks to haul their equipment, building materials, etc. Here's what Harrison Stowe at Bigger Pockets has to say about it.
The purchase of pickup trucks has a deep correlation to planned increases in new home construction. Construction workers have a special reliance on certain makes and models to transport construction supplies and tools of industry, and often purchase additional (or up-to-date) vehicles in the case new building projects are on the horizon. The Washington Post analysis points out that since 1980, climbs and decreases in pickup trucks have correlated with subsequent rise in new home construction.
Extrapolating from this, TD Economics predicts that housing starts will rise to just under 1.5 million by 2015, a notable climb from the 927,000 recorded last year. The Washington Post analysis continues to suggest the recent downturn in new construction is temporary, and will recuperate in time for the major spring-summer homebuying season. In fact, Ford's sales of their F-Series just had the strongest February in eight years, much of which was propelled by a sharp uptick in sales during the latter half of the month.
If this data turns out to correctly predict the rise in new home construction then that means good news for home buyers. With plenty of homes come plenty of options to choose from. Couple this with continued historically low interest rates and you've got a great recipe for buyers, lenders, agents, and builders.
If you are considering buying a new construction home, my advice would be to buy now while things are good, and while you are at it – consider a new truck.
Jeramie & Christa Taber
2630 Memorial Blvd
Murfreesboro, TN 37129
Direct Phone: 615-533-8323
Office Phone: 615-896-5656
Email: jeramietaber@yahoo.com